What To Wear: Dress vs Jeans
You want to look very attarctive yet at the same time, you don`t want to look like "The Easy Girl" as this would be no good impression for yourself at all and would totally ruin the impression you want to make on your crush. You have your dresses and jeans in your wardrobe yet you cannot decide which one to wear and if jeans would be appropriate for a date.The troubling questions are swimming in your mind: "What should i wear?", "Should i wear a dress?", "Is it ok to wear jeans ?", "Would jeans look attractive ?"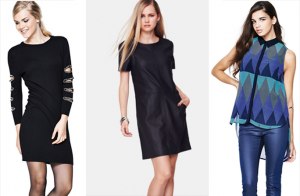 So, how to look attractive without looking like "The Easy Girl"? What kind of clothes and shoes should you choose to look and feel attractive?  Should you be weaing jeans if you want the jean comfort?  Fret not! Here we have some tips for you.
Wearing A Dress
You should prefer wearing a dress if it is a formal date
It is more appropriate to wear a dress if your date will be in a restaurant
To be safe, you can prefer a black dress
Your dress should envelope your body but it should not be too tight
The skirt of the dress should not be too short
If you think your first date will take place in a restaurant (especially if it is a luxurious restaurant), you will want a more "formal" look. At this case, you will need a dress. Yet what kind of a dress with what color should you choose? Of course, as everyone`s looks are unique with their own body and beauty, the kinds and styles of dresses that would look better might vary from person to person. However, if you are having a difficulty with deciding and/or have no idea what kind of a dress would look good on you, here`s the safest way to make sure you look good and attractive; a simple black dress that envelopes your body enough to express your curves yet it should never be too tight. Moreover, the skirt should not be too short. It would be the safest for you if the skirt is a bit over your knees. That would be enough. 
Wearing Jeans
If your date will be in a less formal place than a restaurant (like cafes, fast food restaurant, outdoors), it is safe to wear jeans
You can create an attractive look by combining jeans with nice tops
An one shoulder top would be perfect to combine with jeans to create an attractive look
Jeans will make you feel more comfortable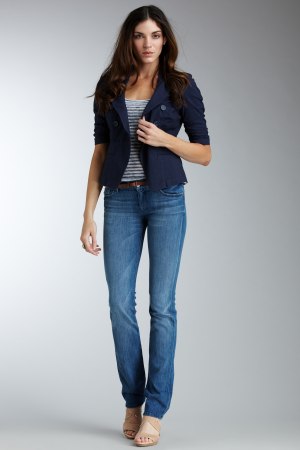 If your first date is going to take place in a less formal place, which means anywhere other than a restaurant, there`s a simple way to look attractive and sweet as well. At this case, one shoulder tops are your best friend. It might be surprising information for you, however, guys tend to find one shoulder and neck being revealed sexier than legs being revealed. If you combine an one shoulder top with jeans, that will be the perfect way to look both attractive and to not look like the easy girl.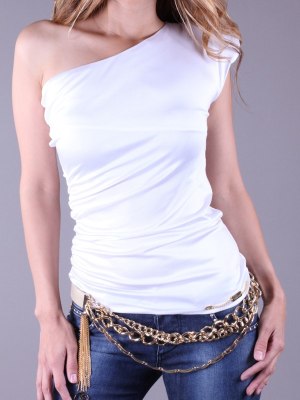 A Perfect Couple Of Heels
Most girls/women do enjoy the look wearing high heels gives them. It surely makes hips look more attractive. And also it is known that guys also enjoy that look. For your first date, whetever you have chosen to wear a dress or jeans with a pretty top, heels will be a great choice for you to wear. Of course, these heels should be too high so you would not be forced to walk around with hurting feet all evening/night. If it is summer time, it would give you an attractive look to reveal your elegant feet and toes with a nice nail polish.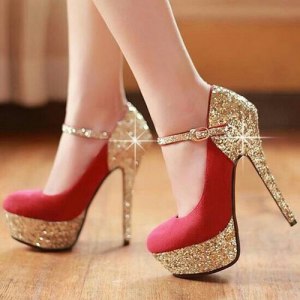 Hair and Make Up
For your hair, it is always better to avoid any hairstyle that would require too much effort. A nice loose bun will look very pretty and attractive. Believe it or not, whether your date is a formal one or not, nothing beats a loosely done bun as the best hairstyle for a date. The trick is that you should give the message to your date that "I do not need to spend too much effort to look beautiful and attractive". For make up on first date; it of course depends on whatever your date is during a night or not. If it is not a night date, you should absolutely avoid make up with dark colors. For this kind of date, it would pretty be enough if you put on some light make up that would express the beautiful lines on your face. If it is a night date, you can use more colors yet do avoid exaggerating it. No guy would like it if you leave a stain of foundation or compact on his shirt when he hugs you.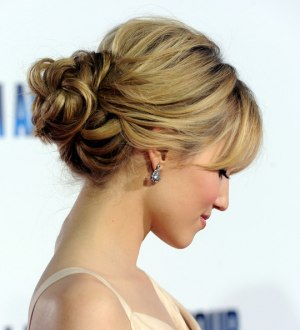 Date:
2013-12-17 02:57:19