You finally are going to have a first date with that guy you have a crush on. No doubt it was an exciting experience when he asked you out or when you asked him out and he agreed. But now the next exciting but also nerve wracking moment approaches and you need to know how to look perfect during your date to impress your guy. Moreover, looking good and knowing that will help you by building your confidence and you will be much less stressed. It is great in every way.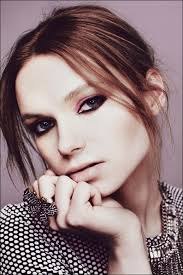 Surely enough, make up is a must if you want to look pretty to your guy on your first date. However, how to put on the perfect make up for a first date? This, of course, might change according to when your date will take place; night/evening or some other time during the night. Yet at both case, you definitely should avoid too much make up as no guy, none of them, would like it at all. Guys often do like a more natural look with girl and too much make up usually makes them wonder what girls hide behind all that paint. It also gives them the message that the girl is not so confident with her own looks so is spending much effort to make herself prettier which ends up to be a look that is a total failure.
So, how to wear the perfect make up for your first date. Here we have some tips for you to get an idea of how you should wear your make up for a first date.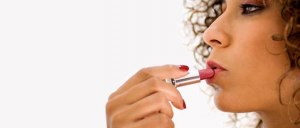 1. Sexy Lips: If you think your lips are the prettiest thing on your face and you generally do like how your lips look, you can use lipsticks with slightly darker shades to take the attention on your pretty lips. Reds and pinks will be perfect choices for that. Especially you should take care of it if you would like to get kiss on first date.
2. Looking Tan: If you think a tan look does fit you pretty nice and makes you look beautiful. You can use a light tanning compact to apply on your face. However, you should absolutely avoid using it too much and giving too much color too your cheeks as it will look very unnatural.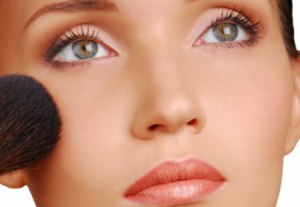 3. Pretty Eyes: If you want to affect and impress the guy you are going on a date with with your pretty eyes and dramatic and attractive looks, you can prefer an eye make up with shades of grey. A grey eyeshadow will give your eyes a smoky look which will look really sexy. Eyes are always very effective when it comes to impressing someone and they have a big role at that.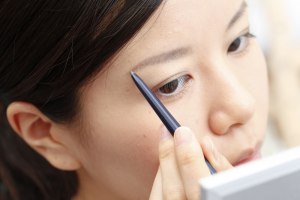 4. Romantic Cheeks: If you want to hide your blush that is caused by too much excitement and nervousness, you can give yourself a natural blush look with a compact. We suggest you prefer a compact with light shades of pink or peach. A light pink shade compact will give your cheeks a romantic and cute look.
5. Using Colors: For a perfect make up for your first date, you should really be careful about the colors you choose. They should never be the colors that would make you look like a paint bucket. So if you choose to use darker shades on a part on your face, you should avoid darker shades on the other parts. If it is a night date and formal date, you can use more darker shades however keep it in mind that not exaggerating is still very important. The trick is that you should use darker shader on the part of your face where you want to get all the attention on.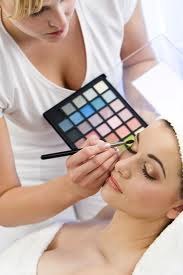 6. Glimmering Eyeshadows: You can try glimmering eyeshadows for a pretty, sexy and cute look on your eyes. However, you should really make sure that the eyeshadow does not have too much glitter as if you are going to a Hollywood party. Light shades of eyebrows with slight glimmer and glitter will be perfect for you.
7. Metallic Look: Make up with metallic shades of colors is also very popular and they are surely good choices to look beautiful and impressive. Yet if you do not want an exaggerated look, you should be careful with where and how you use those metallic tones. You can apply some metallic eyeshadow on your eyelids and inner corner of your eyes lightly to give your eyes a pretty look.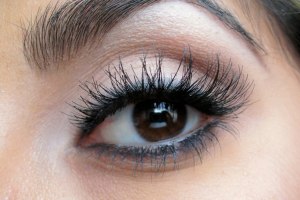 8. Intense Eyelashes: If you want your eyelashes look more intense and longer, you should choose the right mascara. If you want your eyelashes to get some attention, you can apply two layers of mascara. If you do not want any trouble with your mascara, you should prefer water resistant ones.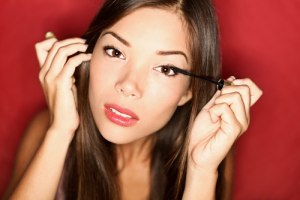 Date:
2013-12-17 03:02:33