You finally asked the girl you like out, or perhaps she asked you out, and you think you are ready for your first date with that pretty girl despite all the slight excitement and nervousness. Of course, you want to make a good impression on your date as it is very important for a first date. A good first impression would surely determine if the date would end up with starting a new relationship. Perhaps she is the perfect girlfriend for you and the girl you will have a long term relationship or maybe it would turn out she is not the one for you. We cannot guarantee you a fully positive result of a date with this pretty girl yet we can give you tips about whether to get a gift for her and if you are going to get a gift for her, what kind of gifts would be perfect for a first date. Also Remember to check this article about Kiss on first date.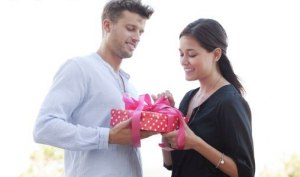 These would be good choices for your girlfriend
One flower
A book she would like
The album of the artist she likes
Something that would remind her the memories you shared (For example if you shared a funny memory about mugs with messages, you can get her mug with the same message you talked about)
A small and cute stuffed animal (preferably her favorite animal)
Small box of chocolate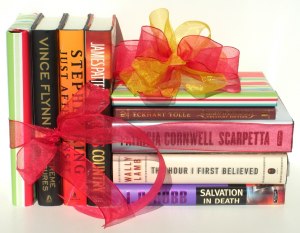 Bad Ideas For A Gift On A First Date
Expensive things like jewellery, ring or gold necklace
Perfume or cologne
Homemade Crafts
Large bouquet of flowers
A large stuffed animal
Book and music that you are not sure if she would enjoy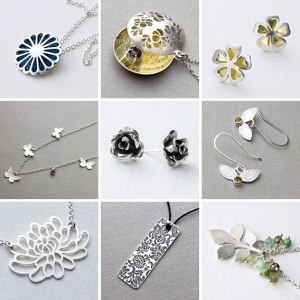 Should You Get A Gift For The First Date ?
About getting a gift for a girl for the first date, the information when you first have met her is very important. It is what will determine if you should get a gift for her or not. Where did you and how did you meet her? Try to remember all the details as they will have a very important role and effect on your gift decisions. 
If you met the girl a while before you decided to have a date, it is usually appropriate to get a gift for her. However, you should avoid exaggerating it and should not get her something too expensive thinking it would impress her a lot. We know guys tend to think that the more expensive the gift they would get, the more impressed the girl would be. While some girl do really enjoy expensive gifts, it is not appropriate for a first date and most girls will not take it as a good sign.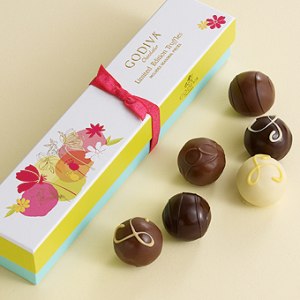 If you have known the girl you are going to have a date with for a while, no matter wherever you met (On the internet or your social life), you should try to remember the moments you have shared with her so far in order to decide on a nice first date gift for her. If you have known the girl for a while, it is most likely that you shared conversations before. Perhaps she has shared what she likes and enjoys with you before or at least you can have a general idea of what she enjoys if you have had conversations with her before. If your conversations advanced into a level in which both of you shared your interests, it is surely appropriate to get her a gift.
What The Gift Choices Can Be
In order to determine what you can get for her, you should remember your conversations with her and what she has shared with you so far. Are you aware that she likes reading and perhaps you enjoy it as well? Then you can get her a book that she would enjoy. Moreover, if you exchanged words about music before and you know that she enjoys music, you can get her an album of the artist she likes. This way she will also get the message that you are interested in what she likes and what she does not like and she will take that as a good sign from you.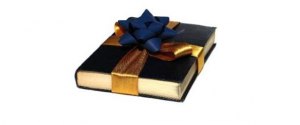 Remember your conversations and the times you have spent with her well. Perhaps there has been some exchange between you two that gave both you an unforgettable moment. Maybe it was something funny or maybe it was something she really enjoyed and impressed about. Maybe she said something and it ended up to be very joyful moment for both of you. Remember the details and you can really impress her by getting a gift that would remind her the memories of those joyful moments. We can confidently say that this is the best gift you can get for a girl for a first date. 

Paying The Bill
Maybe you think it would be better if you paid for everything for her during the time you spend on your first date and in way, you would be presenting the enjoyable night as gift for her. While guys tend to think of that as an appropriate and reasonable behavior, most girls will not like it at all. Paying the bill for her actually would be more suitable than getting a gift if you have met each other newly and you need to get to know her first. Deep inside, some girls do enjoy it. If you really want to do such a thing, though, you should absolutely avoid mentioning it to her. Maybe she would even offer to pay the bill herself. Do not bring up the matter of who would pay the bill unless she mentions it. And if she brings it up, you can offer her that whoever goes to the early, that person can pay the bill. And then you can go to your date early.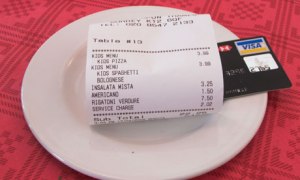 Newly Met
If you are going on a date with a girl you have newly met, it is natural that you would have no idea of whether to get her a gift or, if you have decided on getting a gift for her, of what an appropriate gift for her would be. If you do not know the girl at all, it is okay if you do not get a gift. You can leave getting a gift part for later when you would get to know her better. Yet, if you want to impress her with a gift, you can get her small bouquet of flowers or maybe one single beautiful flower. That`d make her pleased and she would be impressed by your kind and romantic nature.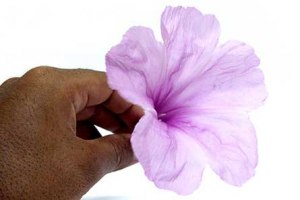 So, in general, it is actually okay to get a gift for a girl on your first date while you are being careful not to exaggerate it with too big and too expensive stuff. You can look other article here Gift ideas for boyfriend.
Date:
2013-12-17 03:06:31